Ohio Lesbian Archive – A Curated Collection – Spectrum News 1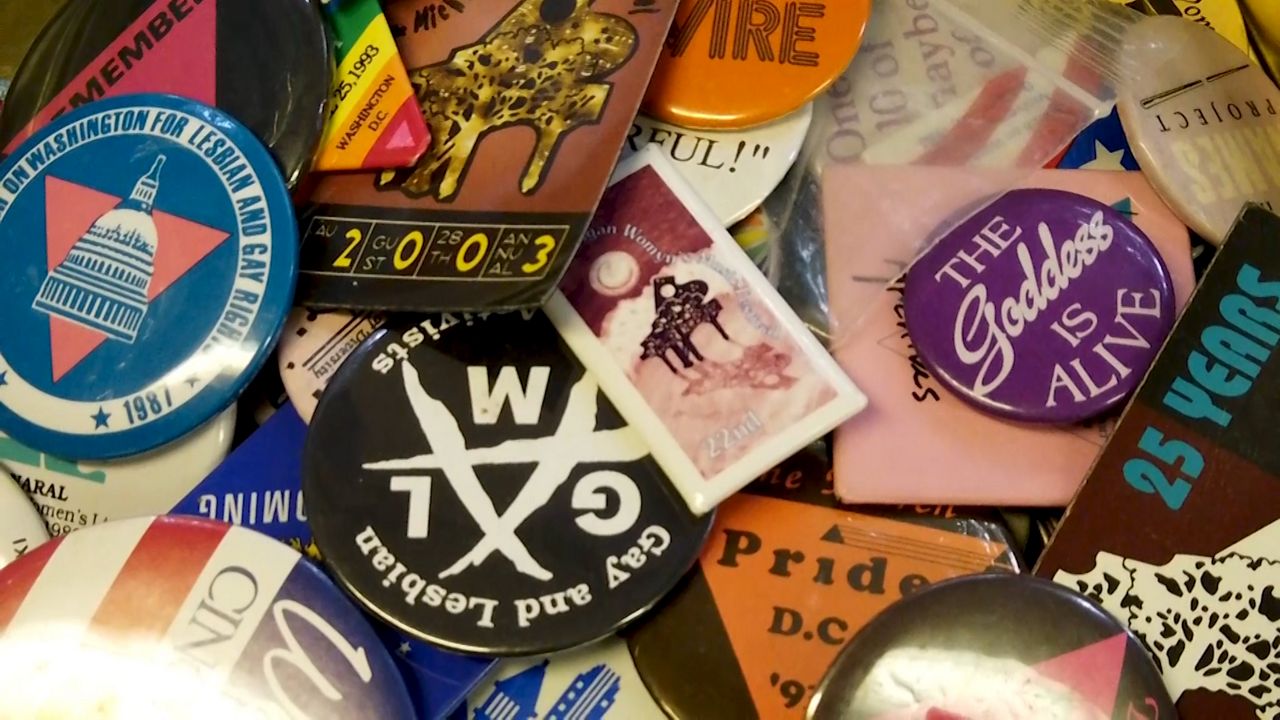 When people look at materials here, flyers, books to a certain extent but flyers, programs, different organizations files, it's not just this thing, it's my life.
The Ohio Lesbian Archive is Phebe Beiser's Her-Story
When she and archive cofounder Victoria Ramstetter started the archive of Ohio, Kentucky and Indiana lesbian life 30 years ago in September, it was a different time for the LGBTQ community.
Phebe says she was out among a core group, but general acceptance outside of liberal circles was rare. Everywhere we looked we were taught to be invisible, be undercover underground or something bad could happen. You're not normal.
And over the years, she saw the value of collecting and keeping pieces of the experiences of her community.
The non-profit Ohio lesbian archive is a repository of relics, recordings, writings and more curated and collected through the lens of lesbians in the tristate area.
It's really super entwined with our lives because I say we were around BE before Ellen – Before Ellen that's a cute way to say that. They were not in any library or historical society and we thought, we need our own library our archives, reference library. And then we got that space above Crazy Ladies. We knew we didn't want to be invisible again, basically, I mean almost literally, said Phebe.
And Phebe herself is living history, having participated in Cincinnati's first pride parade. She said it was a very short march, not like it is today at all. And people, we had stuff, and bystanders would look at us like what? It's kind of hazy because it was so long ago. We were freaks.
And she says the archive is a living, physical representation of those experiences of her and her community over the years. It tells the history, the story, it's really our story, of Cincinnati of the 80s and the 90s, and Indiana and Kentucky. We have a Columbus file, we have a Dayton File. 
Its an enlightening experience for those who visit, and a way to connect with the past.
It's a rewarding visit for anyone who wants to learn about the LGBTQ community experience, with a focus on the L word.