Playboy's Announcement of First Transgender Playmate Creates Waves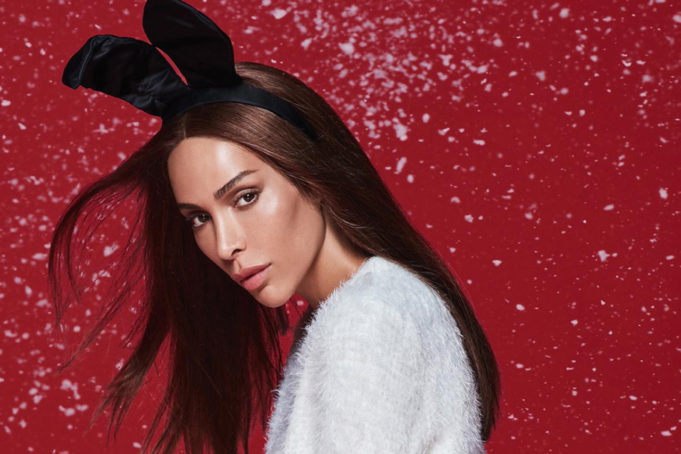 Ines Rau (Photo: Derek Kettela/Playboy)
French Fashion Model Ines Rau becomes Playboy's first transgender playmate centerfold, and the magazine is holding firm against the backlash.
Rau is to be featured in the November/December 2017 edition of the publication, making it a historic event in the magazine's 64-year history. The issue will be the first since the passing of Playboy's founder Hugh Hefner.
Rau first appeared in Playboy in 2014, though it was not as a monthly centerfold. She attributes the experience as the beginning of her coming out as who she is. "I lived a long time without saying I was transgender," Rau said in a statement on Playboy's website. "You know, you should just be who you are. It's a salvation to speak the truth about yourself, whether it's your gender, sexuality, whatever. The people who reject you aren't worth it. It's not about being loved by others; it's about loving yourself," Rau said.
As expected, the announcement was met with both positive and negative responses. Most notable was porn star Jenna Jameson, who tweeted some transphobic rants via Twitter while denying she is transphobic at the same time.
So @playboy just announced it will be featuring its first transgender playmate… ??♀??♀??♀

— Jenna Jameson (@jennajameson) October 19, 2017
I have a problem with it just like I have a problem with a transgender competing against biological women in sports https://t.co/45ivbb9GHl

— Jenna Jameson (@jennajameson) October 19, 2017
And women and men are two different things ?? see what I did there? ?? https://t.co/8WdMPpIYNI

— Jenna Jameson (@jennajameson) October 19, 2017
Just because I don't agree with a trans person being in Playboy doesn't mean I'm "transphobic" .People these days with all their "phobics" ? https://t.co/iCRmbKsZDz

— Jenna Jameson (@jennajameson) October 19, 2017
Though now Jameson is publicly against transgender women posing in Playboy, she has appeared in the magazine despite it having already featured a transgender model. Caroline "Tula" Cossey first appeared in the publication back in September 1991. Jameson also sold her company, ClubJenna inc. to Playboy in 2006, and the fact that a transgender woman had already posed in Playboy did not deter her from doing business with them.
Playboy issued a statement saying they are "Standing on the right side of history" by choosing to feature Rau. Hugh Hefner's son, Cooper Hefner, defended the company's decision on Twitter.
We should collectively be fighting for a more open world, not one that promotes hatred and a lack of acceptance.

— Cooper Hefner (@cooperhefner) October 19, 2017
Playboy is comparing some of the negative reactions they have received to those of the 1960's, when the magazine featured the first ever African-American woman, Jennifer Jackson. They shared some of the responses from both 1965 and 2017 in order to show how equality is often met with resistance.
In March 1965, we featured Jenny Jackson, our first black Playmate. pic.twitter.com/2zXtQ4EDrd

— Playboy (@Playboy) October 19, 2017
Many fans revoked their subscription or returned the issue. pic.twitter.com/Xueo3hSDmx

— Playboy (@Playboy) October 19, 2017
Cooper Hefner continues to stand by his decision to feature Rau, telling the New York Times, "It's the right thing to do. We're at a moment where gender roles are evolving."